3G Websites: Revolutionise your business with a Altitude 3G Website.
3rd Generation Website Base Package
Altitude Communications' 3G websites are by far the most technologically advanced and user-friendly websites available, boasting more advanced options in terms of development, appearance, and interaction than ever before.
Designed to give a value-packed entry-level module with add-on features, our 3G website is a hard working site that will generate results for you.
Our 'not so' standard, base model website package includes all the following cutting edge features:

Self-editable - 3G Website Content Management System

Driven by a sophisticated database program and back-end system, the content, page layout and menu of your website can be easily self managed.
Our FastTrack™ Content Management System (CMS) is so simple that even if you are a novice computer user, you will be able to update your website quickly and easily. Plus, if you do get stuck, in the back-end of the system you'll find an easy to follow 'help yourself' manual, and access to our online help facility.
Accessed by logging on to our Client Login Area (located in our main menu), the FastTrack™Content Management System allows you to:
Modify current pages within a system that is as easy-to-use as Microsoft Word.

Add new pages (up to a pre-determined page limit).

Add and edit images using the online image editor.

Password protected individual pages for added security.

Easily change the navigation menu - in particular, the order, visibility and location of items within the menu.

Maintain the meta tags to automate search engine optimisation.

Easily access and modify all contact details - all changes are filtered throughout the website, including footer information and 'contact us' forms, which make changing details even simpler.

Access invoices and billing status - our automated billing system allows our clients to view their invoices, and their status (paid, unpaid, overdue etc).

Get Your FREE Recording
14 Key Questions to ask yourself about your Website and Online Success
Certified and approved by Website Standards Association
All Altitude Communications websites conform to the Website Standards Association's requirements for a functional and hard-working site.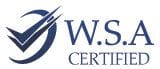 Regulating the technical standards, usability and functionality of a website, Website Standards Association is an industry body which helps to guide and direct the web industries. Check them out here: www.websitestandards.com

Professional Graphic Design
Pretty websites aren't necessarily functional websites - except when it comes to our 3G website. Our professional graphic design team has mastered the ability of balancing design with function for online material. Click here to read more about our creative design solutions.

Project Management
With traditional web development tools, the creation of a website will nearly always run over time and over budget. But with the development of our project management software, out of control timelines are a thing of the past.


Additional Base Module Features
'Tell a friend' form - Website users can easily send a link of the page they are on to anyone else via email. This encourages viral marketing from the website.

'Print this page' - This functionality removes the site template, leaving only the text and images within the copy for easier printing.

Sitemap page

- Automatically generated sitemaps create a tertiary form of navigation that is accessed by 'search engine crawlers.'

'Contact us' form

- Allows users of the website to easily contact the website owner, yet also means that SPAM crawlers cannot pick up any email addresses on the website. This function is essential for the smooth running of any website.
Website Add-ons
Click here to view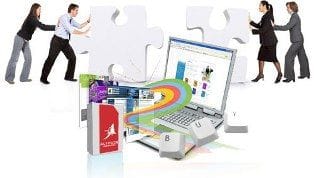 Register for your Free Website Analysis now (valued at $497)