Internet Marketing Secrets Exposed - Terri Cooper Boardroom Breakfast Series.
Discover the secrets to using the internet to generate more "ready to buy" leads.
Hosted By - Terri Cooper Networking, Wednesday 18th March
Discover more about the exciting upcoming monthly networking events now!
Visit www.TerriCooper.com.au


Presenter - Bill Doyle
Marketing Mentor
for Altitude Communications

Video Testimonials - "Success Stories"
Filmed by Paul Humphreys
www.videointerviews.info
Errol Hibberd - Mnaging Director - E.Z Group

Heather Boon - Managing Director - Maximum Results
Jane Granger - Providing Choices
Do you want to ATTRACT NEW LEADS into your business?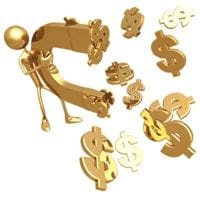 Now you can with the Altitude "My Lead Generator" campaign program.
In the current economic climate it can be difficult to attract the amount of new leads and customers you need to keep growing your business. Or at least it used to be. Our "My Lead Generator" Program has helped lots of local businesses solve their lead generation problems.

Utilising the strategic minds of the Marketing Mentors, plus the power of email marketing, our Lead Generator Program has successfully added streams of brand new targeted leads into our clients' businesses in as little as 24 hours.

Discover more about our "My Lead Generator" program and listen to some of the amazing success stories online. Complete the form and find out how YOU can start attracting new leads in your marketing funnel today!