A Holistic Consultative Approach to Marketing Consulting
Discovery consists of seeing what everybody has seen and thinking what nobody has thought.
Albert von Szent-Gyorgyi, US biochemist (1893 - 1986)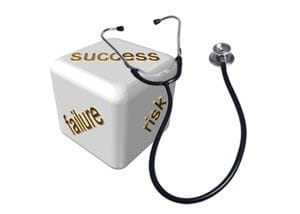 At Altitude Communications, we take a unique approach to learning and understanding the needs, wants and future direction of your company.
Our effective and comprehensive marketing consulting process allows us to quickly identify your requirements and gain an in-depth understanding of your situation.
Using a unique, tailor-made consultative procedure, our "Discovery Process" sets the foundation for growth, eliminates uncertainty and enables an easy flow of communication between all parties.
Our Business to Business Marketing Consulting Services
Altitude Communications are experts in business to business marketing consulting. Our intimate approach balances diagnostic techniques and creativity with the rigorous analysis of data. Our business to business marketing consulting services fall into five practice areas:
Marketing Auditing and Assessment
Marekting Strategy Development
Project and Marketing Planning
Guided implementation and Marketing Co-ordination
Marketing Performance Evaluation
Taking a collaborative approach, we work with our clients to find online marketing and offline marketing solutions to their brand, strategy and marketing challenges and then help them to implement the results driven marketing solutions. By keeping abreast of the latest state-of-the-art business growth tools and cutting-edge technologies, we are able to develop marketing programs that deliver exceptional results.
Brand Strategy Consulting Services
Our unique, results-driven creative approach develops a brand strategy that unlocks the profit in your business. By incorporating cutting-edge marketing tools, we're able to develop powerful brand development programs that close the gap between your current and potential performance.
Our comprehensive brand strategy consulting service includes:
Targeting - During this phase we concentrate on the 3 most viable and profitable audiences for your product/service, and along with the findings from the other phases, we construct a plan that speaks directly to these audiences.
Positioning - This phase concentrates on the market's perception of your product or service.
Price positioning - The market's perception of the price of your product is investigated during this phase.
Media planning - The first of the planning-phases, during the Media Planning phase, we concentrate on devising a plan that will meet your campaign goals and speak to your target audiences. Custom-designed to meet your requirements, the plan could incorporate a selection of both Traditional advertising options and the e-Mediums, as well as Public Relations.
Customer service- As part of our holistic service, we also investigate your customer service program, and offer assistance on its improvement.
Sales strategy development - With effective marketing, comes more customers, and if your sales team aren't prepared - you're wasting your time. During this roll-out phase we work closely with your sales team, to increase your conversion rates and streamline your sales process.
In the end, each phase is inter-related and designed to provide you with a totally fresh marketing program that will put you on the road to increased sales and profits.
Other Services:
Marketing
Website Development
FastTrack eMarketing
Copywriting
Creative Design Services
Digital Media Solutions