A HIGHLY-EXPERIENCED CREATIVE TEAM
Dedicated to excellence...OUTSTANDING!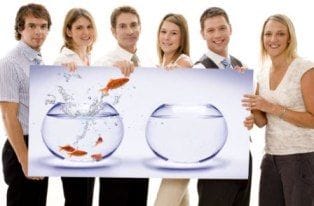 OUR FRESH APPROACH TO CREATIVITY
By harnessing the power of our extensive experience and creativity, we're able to ensure that our clients' brands stand out in the marketplace. Fresh creativity and new ideas leap out in any medium; the trick is to temper that creativity with proven methods of delivering objectives. This is the key behind our profit-driven creativity.
Altitude Communications have the expertise to combine creativity with deliverable objectives. We are able to position your product's qualities and build high brand awareness within your pre-determined markets by ensuring that our campaigns are presented in the most original ways possible.
We will not be followers; we will assist our clients to become market leaders.
Market knowledge, experience and a dedication to excellence - that's what makes the Altitude Communications team stand out from the crowd.
Always striving to out perform on our own results, we believe that we're only as good as our next project. And, although we've completed many successful brand-building and marketing campaigns and helped hundreds of individuals and businesses increase their sales results, we will always strive to do better.
Our creative directors and technical specialists are highly respected within the industry for both their skills and technical knowledge. But it is the synergy between the various arms of our business that creates our extraordinary results. This synergy ensures that we can cost-effectively produce everything that we concept.
Together, we will achieve for our clients the best possible results combined with the best personal service.
Client Showcases
PRODUCTION MANAGEMENT SERVICES
Top quality tools at cost-effective prices
To cater to the diverse needs of our clients, Altitude Communications outsources some products within our service offering. These external suppliers ensure that our clients receive the best products at cost-effective prices.
To become a preferred supplier for Altitude Communications companies/contractors must undergo a rigorous screening process that ensures not only top-quality output, but also a synergistic belief system and customer service program.
Altitude Communications has a number of long-standing partnerships with some of Australia's best providers of specialised communication services. Our strong relationships allow us to maintain competitive pricing levels which are passed on to our valued clients.
Other Services:
Marketing
Consulting
Websites
FastTrack eMarketing
Copywriting
Digital Media