FastTrack Email Marketing
Fast, effective and measurable email marketing solution...
Your email marketing edge!
Altitude Communications' FastTrack eMarketing System offers state-of-the-art, cutting edge email marketing, SMS and Database Management solutions for individuals and businesses. The FastTrack eMarketing system is a powerful, yet uniquely simple online solution that gives you the ability to easily manage all of your email broadcasts, event promotions and database contact management requirements via the one user-friendly interface.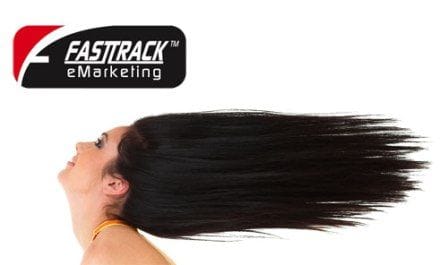 Build, develop and grow your business with our Email Marketing Tools.

Altitude Communications' FastTrack database marketing solution is one of the best on the market, as it has been developed by business and marketing specialists. The databse marketing software includes the following components and eTools:
The FastTrack database marketing system tools helps you to achive 3 vital marketing goals for your business...
Improve customer retention.
Increase sales and leads.
Drive more traffic to your site.
What Tools Are Available in our Database Marketing System?
Our email marketing system is nothing like you have ever experienced with conventional marketing, because it provides real-time reporting to instantly work out your return on investment.The system includes the following tools...
Altitude Communications also offers clients our eMarketing Campaign Management Services.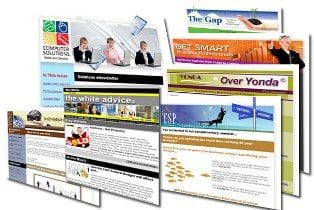 Create Powerful Email Marketing Campaigns
Create, schedule, and send professional, personalised, and interactive letters to your existing and potential clients, with the all-in-one email professional communication system. Whether it be a newsletter, or an announcement of a sale (over 50+ strategies to choose from), this tool is full of features to make the process faster, organised and very effective. It's also designed to assist you to attract new clients, increase your sales, and improve communications with your prospects, business partners and customers.
Build and Manage your Contact Database Lists
Manage your contacts in one location. Being able to enter, edit, and profile each of your contacts is essential for effective, personalised communication. This tool has been set up so you can select sub groups for each communication that goes out - making your communication more targeted, and more effective in its results. Additionally, we have many features that help you build and maintain your growing list.
Email marketing : Full Reporting System in your email marketing system
Track results from your email marketing campaigns. Communication is the vital business key to any marketing, ensuring that what has been sent out has been read and created results. This clever system enables you to collect valuable data to assist in the evaluation of the marketing time and money spent, and shows you how to improve. It takes the guess work away!
Email Marketing : Online Surveys/Polls
Gather vital information from your staff, clients and the greater market - to make your business more smarter, effective and results orientated. This is done simply by entering in all your questions, then selecting the type of question, and response type you want for each question. The FastTrack database marketing system makes this a breeze and takes out the hard work by allowing you to create, deloy and view the results. Best of all, this solution gathers all the results and produces reports for you to easily evaluate all your surveys. Quick, easy, fast and effective!
You can choose from templated surveys or create your own from scratch. The survey tool allows you to create as many questions as you want by organising them into pages and sections to make it easy for respondents to answer them. Results are collated as they are received - in real-time. You can view results by respondent or as a whole in graphs.
Additionally, if you have a website, you can display polls on your website, where responders can view the results of the poll once they have submitted their response to the question.
Email Marketing : Article Marketing Manager
The article manager is a very powerful email marketing system tool that empowers you with the ability to organise all your articles in one managed area. These can include, articles, media releases, news items, educational pieces etc.. These articles can then be used in a number of ways...
They can be used within any email marketing, where only a snippet of information is placed in the email, with a 'read more' link that takes the reader to the website to read the rest of the article.
The system will also automatically create an RSS feed with the aritlces, so that people can subscribe to your articles through their own news readers and be alerted every time you add a new article
You can also display the articels automatically on your website (If you have one of our Altitude Communications 3G Websites). This will save you having to create a webpage on your website by automaticaly displaying it for you.
Event Management in your database marketing system
Be professionals when it comes to hosting your own events. Through the system, you can manage everything from the payments of events to the marketing.
Manage events easily using our sophisticated management tool. The event manager allows you to;
Specify what types of people can signup, and how much each pays. eg: members can pay less than non-members
Specify what information you want to appear on your website, such as location maps, events descriptions etc. *
Specify a maximum attendance for an event
Take payment for the event online
Handle recurring events, such as training workshops
Ask for specific information from each person that signs up, such as "are you a vegetarian?"
* This feature is only available if you have a one of our Altitude 3G websites.
Once a person has signed up for an event, you can view registration lists, including who has/ hasn't paid and even print off name tags.
Additionally, once registered from an event you can send out marketing pieces to everybody attending/not attending the event
SMS Marketing and Messaging
Send personalised SMS messages easily to get an instant message to your clients using a similar process as email marketing where you can create you message, comply with SPAM laws, select your target market and schedule the SMS. SMS text messages are typically used to get your message out to your target audience instantly. Examples of its use include;
Reminders to everyone attending an event of the event details 2 hours before the event is due to start
Send a personalised birthday message to clients
Send out marketing pieces about your where your clients appreciate knowing instantly, or you want to get a quick reaction
Find out more about FastTrack email marketing
Discover how you can use this cost-effective database marketing system to help build your business, automate your marketing processes and save you time and money.
Click here>>
Email Marketing ... Top 20 Benefits of using database marketing
Client focused eTools
:- eNewsletters, eVents, ePromotions, email marketing, when executed well, are a powerful and cost effective way to boost your business performance, increase your profits and grow your base of loyal regular customers.
Check out our top 20 benefits
that our
FastTrack email marketing database system
can bring to your business
Click here to learn more...
Other Services:

Click here to find out more about our Email Marketing Campaign Management Services (EMCMS).
Marketing
Consulting
Websites
Copywriting
Creative
Digital Media