Welcome to the FastTrack2Success Club - Online Membership Program
A Note from your Mentors

If you've been looking for the vehicle that will take your business and your marketing knowledge to the next level, then here it is...
We're pouring every scrap of knowledge that we have into the FastTrack2Success Club, so that you don't have to do the hard yards yourself.
We've invested years of hard work and dedicated hundreds of hours trawling the Internet for techniques, attending countless seminars, presentations and conventions, spent thousands of dollars on products, toolkits, membership programs and put in hours and hours of reading, implementing, testing and revising to be able to give you the best information from all over the globe.
Imagine...
Every fortnight a new, tested and ready-to-implement strategy for increasing your business profits, opt-ins, leads, sales, customer numbers or even brand awareness popped into your in-box - without any hard work from you
Having access to an exclusive "hotline" to the Mentors to ask questions and get the answers you need "right now."
Tuning into teleseminars on up-to-the-minute topics with new strategies for you to apply straight away.
Access to an ever growing knowledge base of tools, specific techniques and ideas.
So here's what included...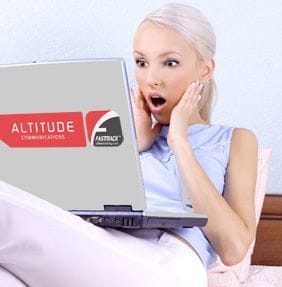 FastTrack2Success Club is the vehicle that enables you to 'stay in touch' with "The Marketing Mentor's" regularly in a more 'personalised' way. As a FastTrack2Success Club Member, you will have access to the following exclusive privileges and benefits:
FREE 1 hour Tele-conference forum every month with Bill Doyle and Sandra Hammond where you're able to ask questions (submitted in advance) and tune-in to Q&A from other Marketing Mentor Members. This session is always recorded for your access and downloadable for your review at any time during your membership.
FREE Fortnightly Knowledge Builders - an email newsletter containing new, tested and ready-to-implement strategies for increasing your business profits, opt-ins, leads, sales, customer numbers or even brand awareness
FREE Tele-seminars recorded periodically by the Marketing Mentors on a specific topic (sometimes with special guests), with a downloadable version sent to you for ready access.
FREE Access to the FastTrack2Success Club Member's only Knowledge Base where can get instant access to tools, products, ideas and how-to's.
20% Discount off all Altitude Communications online e-Books and information products.
Membership application
FastTrack2Success Club Online Membership is by application only,
please complete the following form to apply.
Please note: To apply for the Altitude Communications' FastTrack2Success Club Online Membership, you must complete both of the following steps. This process is designed to ensure your privacy and payment security, the process is as follows:
Step 1: Complete your details in the below form. This information will be used to ensure that you receive access to the FastTrack2Success Club Online Membership password-protected members only area, regular email communication and any relevant special offers or advices. Please remember to choose a strong, but memorable password, as this will give you access to the Member Only Area.
Step 2: After clicking submit, you will beredirected to the secure PayPal Website, where you can confidently complete your payment, safe in the knowledge that your private payment details are secure. Please note: If applicable, PayPal will convert your payments into the currency of your choice.
Step 3. After your application has been approved and payment accepted, you will be asked to login to the FastTrack2SuccessClub. Please ensure you complete this step to finalise your application process.
Step1. Complete the form below
Please ensure that you fill out all of the required fields.

We respect your privacy:
Your information is safe and secure. We do not sell or rent our electronic mailing list to anyone at any time for any reason.
Please note: By clicking the submit button below, you agree to the Altitude Communications' FastTrack2Success Club Online Membership Registration Terms as detailed under this form.
FastTrack2Success Club Online Membership Registration Terms: