Congratulations you're now a member of the Altitude Communications' FastTrack2Sucess Club
Thank you for becoming a member of the Altitude Communications' FastTrack2Success Club. You have now successfully completed the automated part of our sign-up process. On the next available working day, a member of our team will assess your application, and you will begin receiving Club communication from us.
Please note: it is vitally important that you contact us immediately on 07 3102 3550, if you experience any difficulties in receiving information from us. Plus, please remember to add info@altitudecommunications.com.au to your email programs' Spam Filter or Whitelist.
We look forward to sharing our knowledge with you.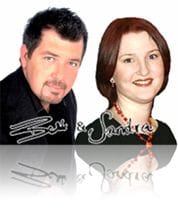 Bill Doyle & Sandra Hammond
The Marketing Mentors for
Altitude Communications