Free Client Attraction Session - Success Stories
Business owners, coaches, consultants, sales professionals and entrepreneurs just like you have enjoyed amazing results from our very popular Free Client Attraction Sessions.
Here are some of the amazing success stories I wanted to share with you...
"Thank you for the session today Bill, I have to say I'm very impressed. I have been been to seminars, read free e-books etc from so many people claiming to grow my business and its all the same. You were personable, made great analogies and didn't make it all about you and a sale. Thank you for your time, I am so grateful!"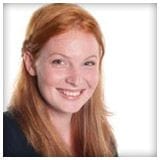 Sharee Rickert - Naturopath
---
"I just want to say THANK YOU! Thank you, thank you, thank you...
The chat we had yesterday was fantastic, I really appreciate the time and the ideas you shared with me. Thank you soooo much. The time that we talked absolutely flew....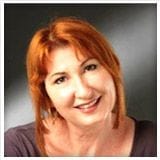 Sharyn Doolan - SharynDoolanVoices.Com
---
"Wow! Each time I've spoken to Bill I am so impressed by his knowledge, his passion and his ability to cut through to the core of the issue. Not only does he know what he's talking about, he knows how to turn that knowledge into practical actions for results. Plus he understands the value of time and the need to leverage it for results. When you add the professionalism of his team and their great customer service into the mix, it is easy to see why Altitude achieves the results it does. Thank you."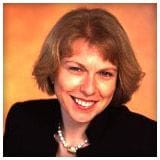 Anne Newton
Founder/Managing Director - yellowgroup®
---
"Thank-you Bill for your inspiring, educational coaching session today. I learnt a lot from you. Looking forward to the programme."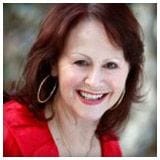 Sharon Tan - Pastor & Life Strategist
---
"Wow just spent 1 hour on the phone with Bill and to say I am impressed is an understatement and I do not give praise easily.
I have recently spent over $5000 with some one touted as one of Australia's top marketers and have been bitterly disappointed with the old rehashed and outdated information and ineffective training they delivered to me.
Bill on the other hand is talking about current technologies (Facebook etc) and marketing strategies like video that are actually selling and making people money RIGHT NOW. Again Thank you Bill for your time, ideas, strategies and enthusiasm, I sincerely appreciated it all."
Cheryl van Leeuwen - Double Dutch
Sunshine Coast QLD
---
"Thank you so much Bill. It as a delight to have the opportunity to learn more about marketing and the opportunity to 'get the emails working effectively'. I really do sincerely appreciate the enormous time you allocated to our call." Cheers and have a fab day."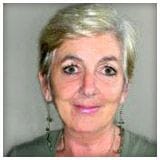 Betty Dunn
Principal - Realty on Gold
---
Hi Bill,
"Thank you for your complimentary 1hr Client Attraction session. you literally GAVE me more tips and information than what I have been able to gather only find out that I don't really understand what it all means anyway. Re-inventing the wheel is not an option for me as I have limited skills in this area.
I didn't know what to expect as I have never chosen to do this before. I was looking for someone 'out there' to support me to navigate the jungle that is 'Marketing'. Having a guide like Bill to not only navigate but also explain where the pitfalls and traps are will exponentially increase and fast track the success of my business.

During our conversation, Bill made it his business to understand not only my business, but who I am and where I want to go with my business. Then he tailored strategies and ideas that I understood and felt I could implement straight away. He made is so easy for me. His product, how easy it is to use and most importantly the follow up, the commitment and the gently 'nudges' that is included in this product will keep me focused and on track.
I thought to myself, if I can market and sell my business as easily as Bill does, I want to know what he knows! And this is what I'm choosing to do. I will keep you posted on my progress."
Florence Kelly
Managing Director - Key Life Coaching
---
"You were very generous with your marketing advice and delivered the solutions and information in common sense plain language that anyone could understand. I loved the way you cut through the jargon and recommended proven marketing strategies that made sense to me.
You also offered some very clever strategies to help me generate more leads and create an irresistible offer for my business. I wrote 2 pages of notes from today's session and I plan on using this valuable information to help me attract more clients and grow my business. I would recommend the Free Client Attraction Session to anyone."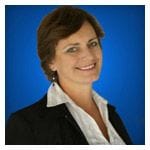 Gail Lockyer - Half Day P/A
---
"Bill helped me bring everything into focus and set a plan to bring it all together. I realised I have to be the best person I can be and lay the foundations. I have been in real estate for over 40 years and I gained so much out of of the session today and it helped me to re-focus and reset my life.
I recommend that you jump at the opportunity of having a free session. The information shared on the call was very exciting and some of the best information I received in a long time."
Jean Hamer - Agent
First National Real Estate
---
"What was exciting about today's session together, was that it empowered us with the ability to think outside the square. Bill demonstrated that by making some simple changes on our website and with our email marketing strategies, how we can become more attractive and generate more leads instantly.
We saw right away how these improvements in our marketing help us to increase the number of leads and new subscribers in our contact database and also lead to increase revenue and profits for the business."
Dianne Cosgrave - PA To Annette Sym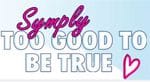 Symply Too Good Pty Ltd
---

"What I took away from today's Client Attraction call was that Bill showed me the potential of increasing what I have now and save a massive amount of time and money to help increase my cash flow.
I also gained clarity on the exact steps to take to help me reach my long term goals and i do this for a living myself.
It's always great to keep an open mind and step outside and have someone else look it. I recommend doing this session - it only goes for around 1 hour and you walk away with some great new ideas to help grow your business."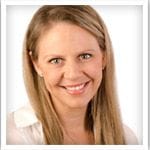 Rebecca Plant - Managing Director
Rock Paper Scissors Consulting (RPS Coaching)

---
Apply Now and Register for your FREE "Client Attraction Strategy Session" (valued at $697)
Positions are limited and fill quickly, so go ahead and register now to secure your FREE one-on-one strategy session.
---