REVEALED: How to easily attract a consistent stream of HOT new leads & clients into your business - without spending a fortune.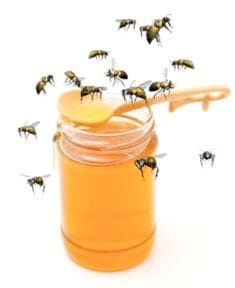 For months now, we've been perfecting the art of client attraction, lead generation and how to consistently generate a massive number of HOT, new targeted leads into our client's businesses. Finally, we are ready to share our secrets with you.
Altitude Communications proudly presents our...
Live Client Attraction & Lead Generation Workshop.
13th & 14th of September, 2008
Join us to learn our secrets and discover how you can simply and easily create your very own Lead Generation System that WILL drive a consistent stream of new customers to your business and will, in most cases, double or even triple your current revenues.

Designed for business owners, entrepreneurs, coaches, consultants, speakers and service-based businesses... this dynamic 2 day interactive workshop will empower you with the most effective and easy-to-implement systems, strategies and techniques for boosting your business. It will save you literally thousands of dollars, and many years of pain and frustration.
During these 2 exciting days, we will walk you through the 3 keys to unlocking your true potential and generating more leads than you ever thought possible.
How to transform your current marketing into a lead generating sales machine.
How to use your current knowledge & expertise to create a lead generation system that will capture leads 24-7... even while you're on holidays!
PLUS, how to work LESS and still transform your leads into clients - using our simple automated systems.

Ask us about our EARLY BIRD OFFER!

Phone Sandra for more details on 07 3102 3550
Tickets are now on sale!
Tickets for this special workshop are on sale now. Demand is high and we are only releasing 15 positions. This will sell out fast.

Even as you're reading this email, a number of our existing clients are securing their positions at this special event, but we wanted to give you the chance to take advantage of this rare opportunity to radically change the way you market your business.
Check out what others have to say about this amazing program...
| | |
| --- | --- |
| | "The lead generator ad campaign has gone mad. I have 5 new clients already! There is no comparison between the My Lead Generator Program when compared to any other form of traditional advertising or lead generation that we have tried in the past. I would highly recommend Altitude Communications and the My Lead generator to others. It works very well…it's amazing!" Jackie M, Owner, Jolt Consulting |
"Using Altitude Communications' My Lead Generator™ program we placed 1 advertisement into an eZine and that one advertisement has generated over 100 leads and 100 opt-in subscribers to our weekly "Liz's Hot Tops" and our monthly eZine.

We have never had a response like the one we had using the My Lead Generator™ and it is significantly more effective than anything we previously used and I have already recommended it to others" Liz C, Managing Director, Third Sigma International
| | |
| --- | --- |
| | "We've created a lead generation system that has produced lots of new leads in a very short period of time. We've had over 50 responses in a matter of hours, which meant I have a database to build on immediately! If you're looking to build your database, streamline your business and keep your business very tight and focused, the Lead Generator Program is for you." Meredith M, Managing Director, MakeUwell |
This is your opportunity to learn the secrets to generating a MASSIVE number of hot leads - without spending a Fortune...

We'll show you exactly what we do… so you can duplicate it for yourself!
A complete and customised Lead Generation Program ready to launch and generate leads that includes:

A fully set-up FastTrack Database Management System with 2 custom designed templates for you to use after the workshop is over.
Online Interactive Training to give you full control of your new Email Marketing System
A professionally copy-written advertisement with complementary professionally designed "Hero" stock image
Text and images for a Opt-in Web Page and Thank You Page that compels prospects to Opt-in to your database & give YOU their details
A Response Email, and the structure of an incredible Lead Generation device.
The basis of an AutoResponse program that will effectively put your business on Auto-Pilot and sell to your customers over and over again.

Plus, you'll also learn:

Where to source the best new media opportunities for generating hot new leads, regardless of your target market.
New permission-based marketing techniques, what it is, and how your business can profit from it.
Simple techniques to increase the quality and number of leads you generate, and
The all-important timing - when to send, and to whom for maximum open rate, click throughs and profit.
The easy formulas for writing MAGNETIC HEADLINES
How to get your clients to give you RAVING TESTIMONIALS that will boost your sales and sell FOR you!
The simplest way to write a response email that SELLS for you!
And much more...

This is your opportunity to learn the skills and get the tools that we use to generate massive numbers of HOT leads for our clients. We'll show you exactly how we do it, so that you can duplicate our processes time and time again... and reap the rewards.

Please note: Seats are strictly limited to just 15 places, so please complete the form below for more information.
Event Details

| | |
| --- | --- |
| Venue: | Altitude Office - 4/12 Park Road, Milton |
| Start Time: | 8:30 am |
| Date: | Saturday 13th September 2008 |
| Ending: | 4:30pm, Sunday 14th September 2008 |
| Phone Enquiries: | 07 3102 3550 |
VIP Dinner Details
If you're the "I'm ready… just give it all to me now!" type and want to spend an increase your knowledge over an intimate dinner with the Marketing Mentors, and a select few others, then register your place at our VIP Dinner now. Held after hours on Saturday the 13th of September, you'll get the opportunity to mix and mingle with the Mentors whilst picking their brains, and being wined and dined. Limited to a maximum of 6, this incredible opportunity will help you to hone your skills and increase your knowledge in a relaxed and casual setting, Dinner details will be available to guests closer to the event.
Expressions of Interest Form
Yes I would like to receive more information about your Client Attraction & Lead Generation Workshop.
Simply complete the form below to receive more information about this exciting event and one of our team members will be in contact with you shortly!

We respect your privacy: Your information is safe and secure. We do not sell or rent our electronic mailing list to anyone at any time for any reason. You may remove yourself from the list at any time you choose by clicking on the unsubscribe link.