Altitude Managed eMail Marketing Campaigns


Brainstorming Session
Creative
Copywriting

Email Marketing Campaign Management
Altitude Communications eMarketing campaigns offers you a complete campaign development and management system for the time-poor business executive. Our services include Strategic Development, eMail Campaign Creation, Copywriting and Interviews, Creation, and full reporting.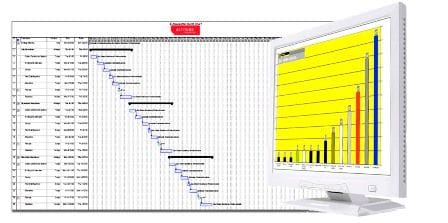 Together Everyone Achieves More - 'Brainstorming Session'


Now it's time to concentrate on the front end. The first step in this process is to hold a strategy meeting and brainstorming session with your entire team. This developmental phase assists with the generation of the eNewsletter's name, areas of interest, topic headings and regular features/sections. This brainstorming session is a great way of including your entire team and helping them to "own" the eNewsletter, and feel involved with the project, and proud of its content.
.
Once you've approved the topics and headlines, its then time to move into the interview/copywriting phase of your campaign. Normally, this will include a pre-launch introduction letter.
Creative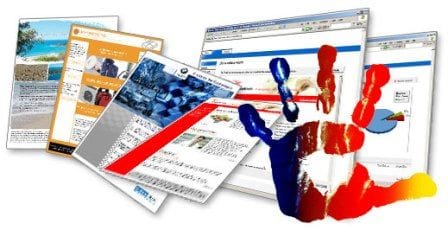 Our creative team also assist in the development of your email campaign designs and overall creative execution of the campaign to ensure that your campaign reflects your image and branding.
Copywriting for Email Marketing Campaigns
Are you looking for copywriting that sells? Discover the power of professional content ...
Professional copywriting is salesmanship in print. When used correctly it can convince people that your product or service will improve the quality of their lives.
We've discovered the key to copywriting that sells. Forget literature masterpieces and stiff, over-pompous prose, our copywriting is professional, action-oriented and accessible to the masses.
The key to our success for our clients lies in our ability to quickly identify the marketable qualities and values in a product or service, and communicate these to your target audience in a fresh, original and action-oriented way.
Our integrated copywriting, eMarketing and campaign management systems are designed to create measurable results that immediately impact your readership and bottom-line results. Plus when combined with FastTrack eNewsletter program, you'll be able to achieve all this AND reduce the amount you spend on customer acquisition and retention.
Leaving no stone unturned, we are able to apply our inspired thinking to every aspect of a business' copywriting needs, including:
1. e-Newsletters
2. e-Books
3. eMail Campaigns
4. Business profiles
5. Web site content
6. Marketing pieces
7. Brochures
8. Powerful sales letters
8. Scripted telephone interviews
The Email Marketing Campaign Management Process:
1. Assessment & Feedback - review your existing copywriting material (if you have any)
2. Gain a very clear understanding of our goals and desired outcomes
3. Determine copywriting style that will target your market
4. Prepare a blueprint to help you achieve your campaign objectives and goals
5. Prepare a critical timeline and project co-ordination to meet with your deadlines
6. Commence copywriting and prepare first drafts for your perusal
7. Email to client for approval/alterations
8. Deliver final copywriting material
In short we listen, we think, we create and then we communicate!
Our team of copywriters have the qualifications and "street-smart" savvy knowledge that will help to propel your business to the next level.