Thank you for submitting your application.
A member of our team will be in contact with you after your application has been assessed within the next couple of business days.
Important: Please check your inbox as we have sent you an email containing a copy of your "Marketing Mentoring" Program application details.
Thank you once again for your interest and we look forward to possibility of parnering with you and helping you to attract more clients, generate more leads and help you reach your business goals.
In the meantime, I highly recommend that you check out "Client Attraction Secrets Revealed" because it will really help you get the results you're looking for and because you'll save over $1000 for a very limited time.

Also, if you order Client Attraction Secrets Revealed right now, we'll apply your investment toward your 1-on-1 Marketing Mentoring if we end up working together.

Click here to order
To your Marketing Success
Bill Doyle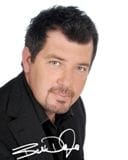 Your Marketing Mentor for
Altitude Communications