ALTITUDE OVERVIEW
Helping you to select the right tools for growth...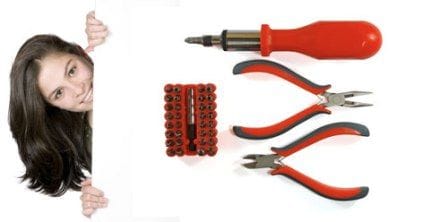 At Altitude Communications we specialise in putting our left-field thinking and marketing savvy knowledge to work in your business - giving you more leads, more sales and/or more brand exposure.
Our Services Include:-
Marketing
Consulting
Websites
FastTrack eMarketing
Copywriting
Creative
Digital Media
POSITIONING STATEMENT...
"Intelligent Marketing Solutions"
Altitude Communications empowers others with 'intelligent communication solutions' to assist their business growth and communication success.
OUR OFFERING...
We Listen. We Think. We Create. We Communicate.
Creative thought and in-depth intelligent questions form the basis from which all communications should grow.
By gaining a clear understanding of the situation, external market factors, the wants of the consumer audience and the needs of the client, we are able to better predict the outcome of any communication campaign.
OUR VISION...
We live in the same world - but see things a little differently.
At Altitude Communications, we create positive communication experiences that entice emotional responses within your target audience. Our vision is, and will always be, to continually grow and create.
As industry leaders, we are dedicated to providing continuity and consistency across both the traditional advertising and communication sectors and the newer e-Mediums. Our advances will set the standards to which others must follow.
Attainment of our vision is inevitable, and will occur by always striving to adopt fresh, innovative and cutting-edge communication solutions that produce outstanding results for our clients.
OUR CULTURE...
At Altitude Communications, talent, drive, desire and results govern everything we do. In this ever-evolving digital world of communications, we understand that knowledge is power.
To effectively combat the fickle world of consumers, we encourage teamwork, brainstorming and the consolidation of ideas to build a constant flow of creative knowledge through the business.
OUR GOAL...
Helping you to achieve yours ...

To partner with our clients and provide strategic, profit-oriented communication solutions that empower them to achieve outstanding results and attract greater levels of success.
To always work towards achieving greater heights of success, improved communication, stronger customer relationships, new levels of sales results and clearer marketing channels.
OUR APPROACH...
Like a jigsaw, every little piece is important to its successful completion.
Creating effective advertising and communication experiences takes more than great artists, marketing specialists and technical talent. It takes organisation, research, knowledge and planning. Every project commences by gaining an in-depth understanding of our client's needs, objectives and desired outcomes.
We work together with our clients, to identify key challenges and transform market drivers into project benchmarks. We closely examine our client's requirements to define the purpose, audience, creative direction and technical design that will best suit the situation. Then, with empathy, these requirements are translated into an action plan that drives our work and the solutions we yield.
We have a firm confidentiality policy. No information relating to any client is disclosed without the client's permission.
THE RESULTS...
The journey is important, but it is the destination that stirs our blood.
Outstanding sales, advertising, marketing and eMarketing solutions that achieves fresh results.
Click here to enquire about how Altitude Communications can help you to produce the results that you deserve and expect.