Thank you for completing our online survey.
We value your feedback and appreciate the time you've taken out of your busy schedule to help us improve your eNewsletter.
Just to say thank you...
To show you how appreciative we are that you have taken the time to complete our survey, please accept this 50% discount voucher code which is redeemable on any online sale. TODAY ONLY!!
Your special Discount Code/Coupon is : ACSUR2011

We offer a range of do-it-yourself marketing products that can further help you to improve the quality of your marketing, the number of leads you generate, and the amount of sales you make.

Use the above code when shopping online to redeem your 50% discount on any of our DIY Marketing Products online.

To your success!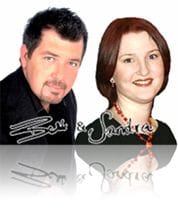 Bill Doyle & Sandra Hammond
Marketing Mentors

Altitude Communications