COPYWRITING
Are you looking for copywriting that really sells?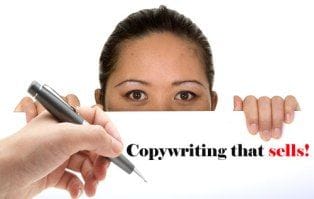 Discover the power of professional content ...
Professional copywriting is salesmanship in print and we've discovered the key to making it sell. Forget literature masterpieces and stiff, over-pompous prose, our copywriting is professional, action-oriented and accessible to the masses.
The key to our success lies in our ability to quickly identify the marketable qualities and values in your product or service, and to communicate these to your target audience in a fresh, original and action-oriented way.
Our integrated copywriting, marketing, eMarketing and campaign management systems are designed to create measurable results that will immediately impact your readership and bottom-line results. Plus, when combined with our FastTrack eMarketing program, you'll be able to achieve all this AND reduce the amount you spend on customer acquisition and retention.
Leaving no stone unturned, we are able to apply our inspired thinking to every aspect of your business' copywriting needs, including:
Business profiles
Web site content
eNewsletters
eBooks
Marketing pieces
Brochures
Advertisements
Powerful sales letters
Scripted telephone interviews
So, whether you're looking for professional copywriting to boost your advertising impact, a customised eMarketing solution to solve your individual business challenges or a traditional marketing campaign, Altitude Communications have a customised copywriting solution that will help you to achieve your goals and generate results.
Our copywriting process...
So you like what you read and want to get started?
Here's a simple guide to the steps we'll take to produce your customised marketing material ...

1. Assessment & Feedback - review your existing copywriting material (if you have any)
2. Gain a very clear understanding of your goals and desired outcomes
3. Determine copywriting style that will target your market
4. Prepare a blueprint to help you achieve your campaign objectives and goals
5. Prepare a critical timeline and co-ordinate the project to meet your deadlines
6. Commence copywriting and prepare first drafts for your perusal
7. Gain your approval, alterations and/or comments
8. Deliver final copywriting material
In short , we listen, we think, we create and then we communicate!
Our team of copywriters have the qualifications and "street-smart" savvy knowledge that will help to propel your business to the next level.
Here's what some of our valued clients are saying about us...
Well, we just wrote a loan this morning for an old contact of ours that received our eZine on Friday. We will also be refinancing her son's loan as well. Gotta like that ...
Geoff Wilson - Managing Director
WILSON NATIONAL
For more client comments click here.
Other Services:
Marketing
Consulting
Websites
FastTrack eMarketing
Creative
Digital Media